Quantum Diagnostics' management team is led by Dr Christopher Ting, supported by a highly experienced management team with more than 60 years of collective experience in the medical diagnostics industry.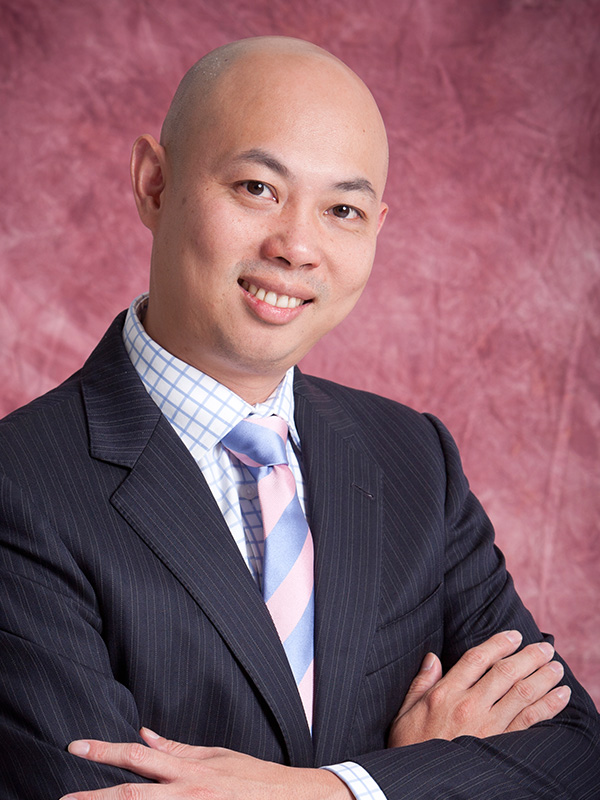 Dr. Christopher Ting
Managing Director
MBBS (University of Melbourne), MBA (Melbourne Business School)
Dr Christopher Ting is the founder and Managing Director of Quantum Diagnostics as well as CEO of its sister organisation Innovative Diagnostics, a highly reputable and rapidly growing private medical laboratory provider in Singapore.
From 2005 to 2010, he helmed Australian domicile, Healthscope Ltd's pathology businesses in Malaysia and Singapore. Both Gribbles pathology (Malaysia) and Quest Laboratories (Singapore) experienced rapid growth during his tenure. When he departed Healthscope, both companies held leading market shares in their respective markets. They were also the best performing units within Healthscope over the period.
Dr Ting was also a key participant in the Malaysian government's healthcare NKEA (National Key Economic Areas) initiative and is currently a key driver in leading Malaysia's goal to position itself as a teleradiology provider of international standing. Prior to Healthscope, he worked at the Economic Development Board (EDB), Singapore in the Biomedical Sciences Group covering the medical technology and healthcare services space.
Before returning to Asia, he worked as a clinician in Australia for 5 years. Dr Ting obtained his medical degree from the University of Melbourne and his MBA from Melbourne Business School.
His passion is to drive and develop cost effective solutions using information and communication technology for mass adoption to deliver the twin objectives of improved patient outcomes and lower healthcare costs.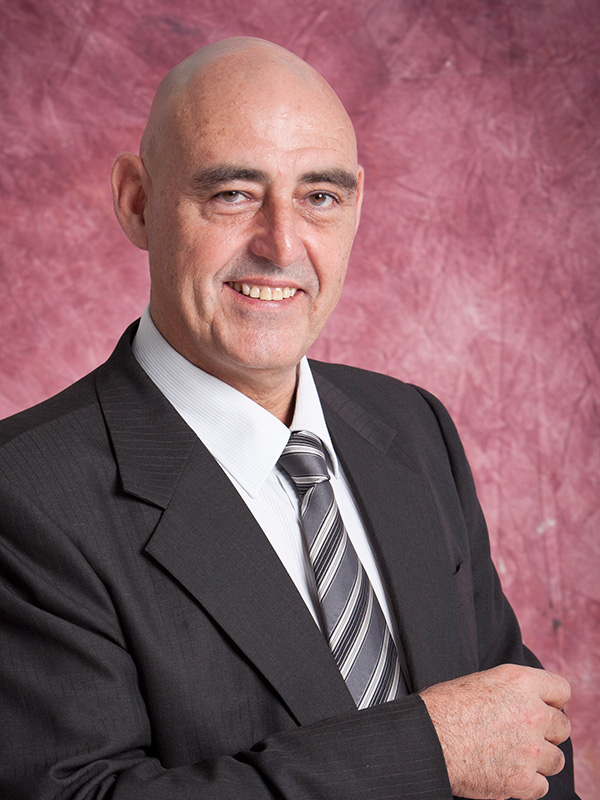 Martin Giddy
Chief Executive Officer
MSc Path (University of Melbourne)
Martin Giddy hails from Melbourne, Australia but has called Kuala Lumpur home since 2002. He has over 25 years of experience in Medical Laboratory operations, both in University Teaching Hospitals and Private Laboratory Practices. Prior to this position, he was Director – Operations with Quantum from 2011–2016, General Manager (Operations) at Gribbles Pathology (Malaysia) from 2004-2011. There he managed and led the successful implementation of ISO 17025 and ISO 15189 accreditation with NATA and Standards Malaysia. He also managed the construction and commissioning of Gribbles new main lab in 2008 the implementation of the largest installation of Siemens automation platform in South East Asia.
Prior to Malaysia he worked as a senior Scientist at Royal Women's Hospital, Melbourne and in various senior roles in private pathology.
Seelan George
Chief Operating Officer
B.Sc. Biomedicine (Hons)
Seelan has been COO since July 2016. Prior to Quantum, Seelan spent over 2 years as COO of Singapore Diagnostics (SGD), a sister organisation in Manila. He was instrumental in building up the current team and executing the rollout of infrastructure and building out the processes and procedures to ensure efficiency and effectiveness. He was also responsible for overseeing the implementation of a new laboratory information system. His effort enabled a service level that ensured the commercial team was able to effectively ramp up revenue so that the start-up was EBITDA positive by the time he departed to join Quantum.
Prior to his stint at SGD, Seelan was a key senior executive at Gribbles where he rapidly rose the ranks from Laboratory Manager to National Quality Manager and later to Regional Manager within a span of 3 years.
With Martin moving to take over Dr Ting's CEO role, Seelan's return to Malaysia at Quantum is to review and restructure operations which has been geared for growth rather than efficiency and productivity. Seelan plans to drive greater efficiency and effectiveness through better deployment of our labour and significant use of ICT.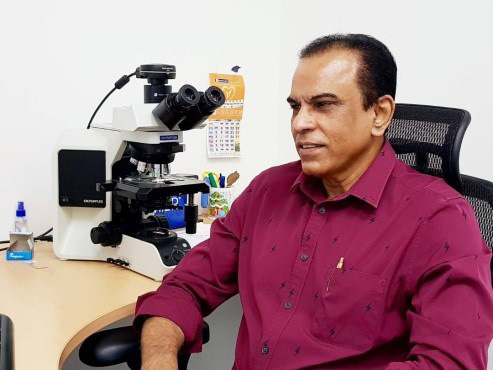 Dr. Joshua Mohanraj Daniel
AMN; BKT.
Medical Director & Chief Consultant Pathologist
M.B.B.S, M. Path(UM), FAMM, MIAC
Registration:
Malaysian Medical Council(MMC): Reg. No: 25513
National Specialist Register(NSR): Reg No: 125220
Board Certifications:
M. Path(Masters in Pathology) University of Malaya (1991)
MIAC (International Academy of Cytology) (1997)
Post Graduate Clinical/ Specialist Training:
Advance Histopathology at the Hammersmith Hospital, London. (3-9-1993 to 15-10-1993)
Cytology (FNAC) Fellowship at the Western Australia Centre for Pathology & Medical Research, Perth and at Flinders Medical Centre, Australia. (1-8-1996 to 31-10-1996)
Memberships:
FAMM (Fellow Academy of Medicine of Malaysia) (2008)
Special Interests:
Performing Fine Needle Aspirations
Immunohistochemistry (IHC) in FNA specimens of tumours
Past Positions:
Consultant Pathologist Subang Jaya Medical Centre (January 2008 till Dec 2015)
Fellow PathWest at QE II Medical centre, Perth & Sir Charles Gairdner Hospital, Perth. Australia 1 year (2007)
Consultant Pathologist Subang Jaya Medical Centre 1.5 years (July 2005-December 2006)
Sessional lecturer School of Medicine, Monash University-Sunway campus (2008 till 2015)
Clinical Associate Professor Melaka Manipal Medical College 4 years (May 2001 till June 2005)
Senior Consultant Pathologist & Head of Dept. Malacca Hospital 13 years (March 1992-June 2005)
Quality Assurance Activities:
Teacher/trainer and a certified ISO 15189 technical assessor for histopathology and cytopathology.
Member of the Laboratory Accreditation Evaluation Panel (LAEP) for Standards Malaysia.
Awards:
Ahli Mangku Negara (AMN) by the Yang Di-Pertuan Agong (King) in 1998.
Bintang Khidmat Terpuji (BKT) from Yang Di-Pertuan Negeri (Governor) Melaka in 2003
Other activities: Past president of the Rotary club of Kota Malacca 2000/2001.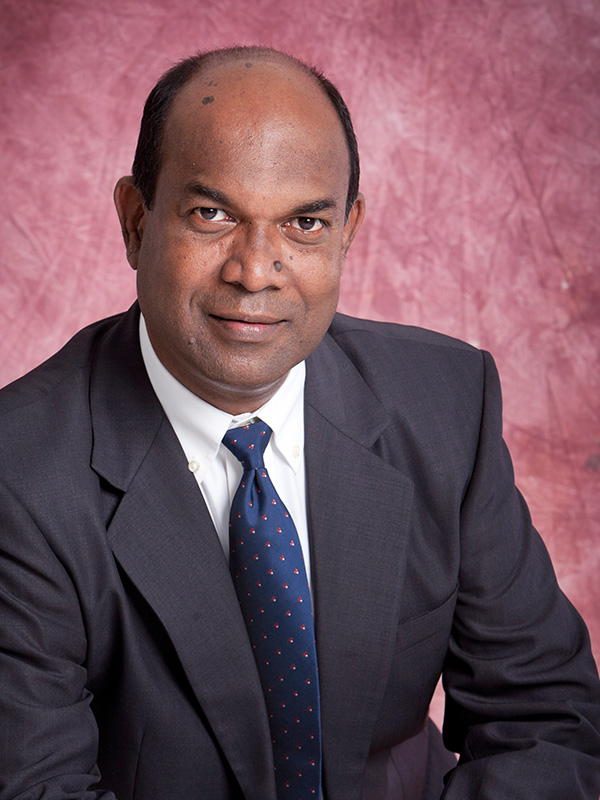 Dayalan Suppiah
Commercial Director
Dayalan has worked in the private pathology industry in Malaysia since 1990. He is one of the pioneer staff of Gribbles when it started operations in 1996. His last role at Gribbles was as its National Sales and Marketing Manager (2004 to 2011) where he was responsible for managing a nationwide team of medical liaison officers to service the medically fraternity.
Through the years, Daya has developed a strong understanding of the medical laboratory demands of medical practices in Malaysia. Together with his team of Key Account Managers, he is keen to bring new and memorable pathology services to the market.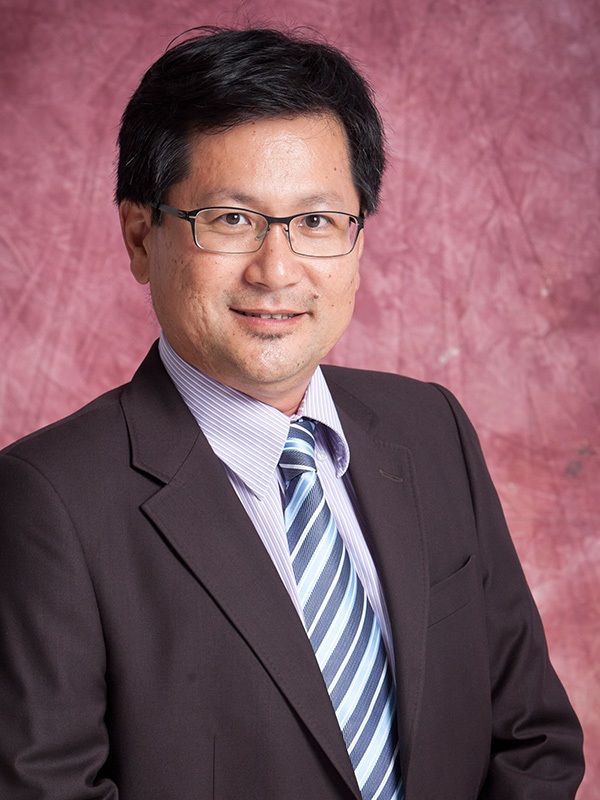 Wong Hong Chee
Director (Finance & Administration)
BEc (Monash University) C.A. (M)
Hong Chee has held senior roles in Finance and Administration in both local PLCs and MNCs. Prior to this role, Hong Chee was General Manager, Finance & Administration at Gribbles Pathology from 2004 to 2011 where he was responsible for managing all financial and administrative matters. In this role, he oversaw accounting and tax matters for Malaysia and Singapore. He was also responsible for performing financial due diligence on acquisitions over the period.
Hong Chee is an avid golfer and would love that we host our future medical seminars at a golf resort.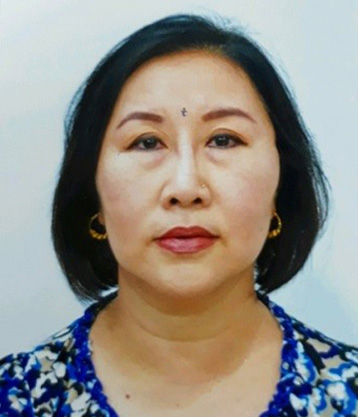 Dr Kalavathy Ramachandram
Consultant Pathologist
MBBS, M.Path, AM
Dr Kalavathy Ramachandram, is a Consultant Anatomical Pathologist with 24 years' experience. Dr Ramachandram obtained her Master of Pathology in 1993 from University of Malaya. She has done subspecialty training for Lymphoproliferative Disorders at Freemantle Hospital & Sir Charles Gardiner Hospital in Perth, Australia. Her other areas of interest are in Breast & Lung cancers. Prior to her appointment at Quantum Diagnostics, Dr Ramachandram was the Senior Consultant Pathologist & Head of the Pathology Department in Selayang Hospital from April 2016 till her retirement in January 2017.
She was also the Consultant Pathologist in Tengku Ampuan Afzan Hospital, Kuantan & Pahang State Pathologist from February 1994 until her transfer to Selayang on promotion. During her tenure in Kuantan, Dr Ramachandram was an Honorary Lecturer at the International Islamic University Malaysia for both medical & dental undergraduate students. She also developed Tengku Ampuan Afzan Hospital as a State Referral Center for Anatomical Pathology and was instrumental in setting up the Fine Needle Aspiration Cytology Service in Tengku Ampuan Afzan Hospital in 1995.
Dr Ramachandram is a member of the International Academy of Pathology, Malaysian Division, College of Pathology, Academy of Medicine and an Associate Member of the Royal College of Pathology, Australia. She is also a trained and active ISO 15189 Technical Assessor for Histopathology & Cytopathology with Standards Malaysia.
Ong Hooi Choo
Laboratory Manager
Dip MLT (USM)
Ms Ong has 19 years' experience as a medical laboratory scientist. Beginning her career at Assunta Hospital, she subsequently further developed her expertise at Gribbles Pathology subspecialising in Haematology. She was Head of the Haematology department at Gribbles from 2005 to 2011 where she oversaw the implementation and commissioning of the largest haematology automation in Malaysia. She also has a strong academic interest particularly in haemaglobinopathies and malaria.
Ms Ong loves reading and gardening when her ankle biters are not demanding her attention.